Len Strickland, RN
Senior Product Line Manager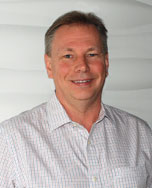 Len has practiced as a Registered Nurse in two states. After nursing school, Len joined the Emergency Department staff at a Level II Trauma Center with annual visits of 35,000 and was soon promoted to full-time Charge Nurse. He also served as a Team Leader in a Level I Trauma Center with an annual patient volume of 75,000. As the Director of an Emergency Department with 20,000 annual visits, Len led a JCAHO survey that was successful with "no recommendations".
Len joined the company in 1994, bringing more than 10 years of Emergency Nursing and emergency department management experience. His leadership of the team of emergency nurses and physicians, led to certification of the software by the Drummond Group (Meaningful Use), enabling hospitals to seek the earliest stimulus funding opportunities under the American Reinvestment and Recovery Act (ARRA).
Len brought his 20 years of specialized Emergency Department experience to his position at veEDIS. He continues to direct a team of emergency nurses and physicians, playing an integral role in veEDIS cloud based Emergency Department Management Systems (EDIS) software design. He also provides education and consulting services to scores of emergency departments across the country.
Len completed nursing school at HalifaxCommunity College in Weldon, NC (NEWH Consortium) with continued studies at BartonCollege in Wilson, NC and EastCarolinaUniversity in Greenville, NC.
Greg Morter, MD
Clinical Informaticist, Physician Consultant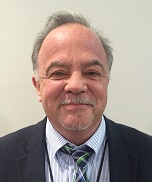 After 20 years in pediatric practice, Dr. Morter made the change to the technology side of healthcare, initially as a physician-EMR trainer in 2007. Working side-by-side with physicians as they incorporated new electronic documentation systems into their workflow, he was a key ingredient in hundreds of successful "go-live" events.
Subsequently, Dr. Morter amassed deep experience in the areas of emergency medicine, as well as product design and development, quality assurance, and report analysis. In his role, Greg works with a team of clinicians and developers along with the customer base to ensure product design and workflow are aligned with clinical best practices.
Dr. Morter continues to provide vision, direction, and support to the evolving suite of veEDIS technology solutions, including the core Emergency Department EHR application as well as veEDIS CareTRAK™, an unparalleled decision support and communication tool.
Dr. Morter received his undergraduate degree in Chemistry from Duke University and his MD from the University of Pittsburgh School of Medicine.