Track and Manage: The veEDIS status boards provide comprehensive information at a glance. Both patient status and department processes are presented clearly and informatively. My View™ utilizes user-configured filters to render the most pertinent information and ancillary study results, alerts, and other patient information can be accessed directly from the status board.
Document with Confidence: Intuitive and easy to use, veEDIS delivers cognitive prompting, support and guidance to physicians and nurses concurrent with their real-time comprehensive documentation. Gathering and delivering patient data quickly and accurately via a touch screen interface, veEDIS improves the Emergency Department process and enhances quality of care and patient safety. Prose-like output with images ensures documents are informative, billable and medico-legally sound.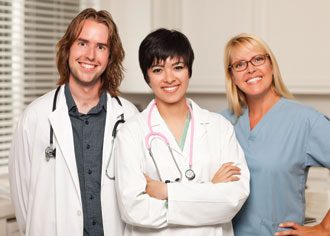 Ordering Made Easy: Initiate protocol orders from triage based on complaint, age and gender to standardize care and improve efficiency. User shortcuts and dynamic learning modules intelligently provide the most frequently utilized orders by provider for each complaint. Medication orders alert for allergies and drug interactions.  Fully associated with supplemental and reassessment questions, each order is tracked and will alert for a variety of process impediments.
Risk and Guidance: veEDIS introduces Data Incongruity™ to the market, a robust module that alerts for inconsistent documentation by a single user, multiple users and across modalities. Care Trak™ utilizes evidence-based medicine (EBM) and Best Practice to surveil all documentation, orders, vital signs and laboratory results for decision support. Alerts and summaries are presented real-time, with reference citations, to ensure patient safety and facilitate case management evaluations.
Prescriptions and Teaching Instructions: Generate prescriptions with a single click, or make & share shortcuts to generate batches of prescriptions with a single click! Prescriptions, too, alert for allergies and drug interactions. Over 3,000 4th-6th grade-level teaching instructions are automatically linked to clinical impressions, prescriptions, abnormal labs, social history and more to improve efficiency and standardize treatment plans.
Quality Unmatched: veEDIS is content rich & ready which, in addition to facilitating deployment, efficiently provides users with the content they seek as well as items that they might not seek but should. veEDIS has the richest content in the industry to ensure users address medical scoring systems (NIHSS, Suicide Lethality, GCS, etc.), clinical documentation (Brugada, posterior wall infarctions, etc.), Clinical Quality Measures, and more with simple clicks or touch of a screen.